When a UK manufacturing company approached Layton Technologies with a desire to replace their various existing cleaning & drying systems which utilised both aqueous and solvent chemistries, some of which were unreliable, beyond their useful life or required continual remedial maintenance to keep the plant operational, Layton were able to identify some key objectives for their proposed replacement system.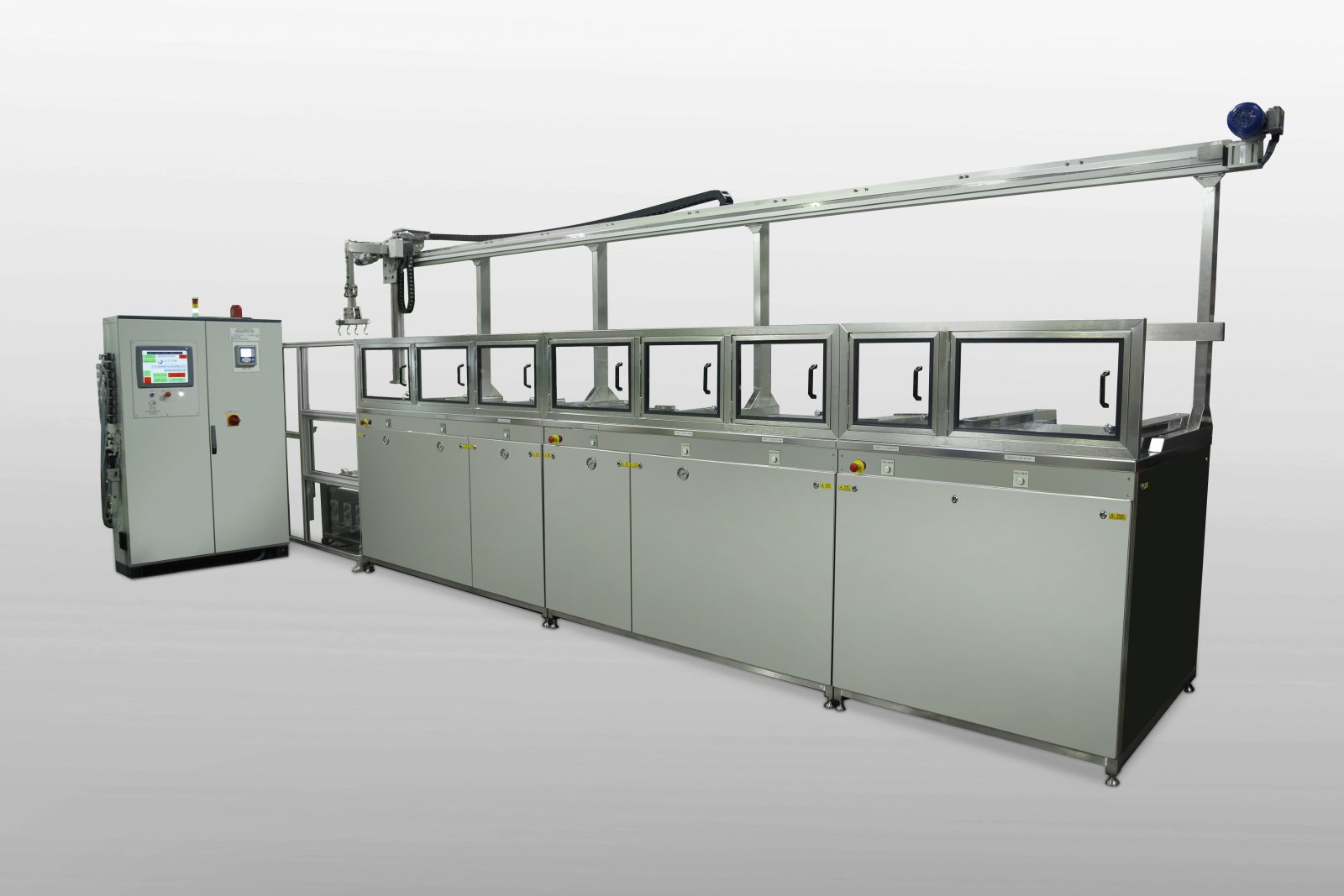 It was a significant capital expenditure for the company and they wanted to ensure the longevity of their investment. The new system would need to meet their specific and stringent precision process cleaning requirements to a high cleanliness specification typical of the vacuum industry and allow them to implement some process improvements whilst still having sufficient flexibility to ensure that they could respond to any new manufacturing demands. They identified that they would need a quality constructed system together with robust and intelligent programme control.
After carefully investigating all possible suppliers they chose Layton Technologies, another UK based company, who demonstrated an in-depth project understanding from the outset.
There was a large variation in the size and geometry of components to be cleaned and the contaminants to be removed were identified as water soluble machining fluids and tapping oils along with machining particulates.
Layton was ultimately able to provide a large 5 stage aqueous cleaning line which was critical to the project.
This variety of components necessitated that tank volumes needed to be in excess of 3000 litres as ideal to cope with the present and projected throughput requirements.
Each stage of the system was specifically designed with a variety of options which included ultrasonic agitation, heating, weir overflows, sub-surface sprays and cascading rinses. The final stage of the system was a forced warm air dryer.
The entire system is plc controlled, configured to use in tandem with a materials handling system that the customer supplied and also has the option to retro-fit items which may need to be added at a later date.
With over 20 years' experience with both cleaning and drying technologies, Layton completed the project on time and within budget. The system has subsequently demonstrated excellent results and improved processes and the customer has the added peace of mind with the Layton Technologies unique 5-year parts and labour warranty option.