When a Division of Parker Hannifin in New Hampshire decided to replace their existing aqueous cleaning & drying system they identified some key objectives for their proposed replacement system. It was a significant capital expenditure for the company and they wanted to ensure the longevity of their investment.
The new system would need to meet Parker Hannifin's specific and stringent process
cleaning requirements, allow them to implement some process improvements whilst still having sufficient flexibility to ensure that they could respond to any new manufacturing demands. They identified that they would need a quality constructed system together with robust and intelligent programme control. The system would have to be suitable for clean room installation and be able to clean to oxygen standards and remove ALL water.
After carefully investigating all possible suppliers Parker Hannifin chose Layton Technologies, a UK based company, who demonstrated an in-depth project understanding from the outset. Layton was ultimately able to provide an 8 stage cleaning line with the addition of a 9th drying stage which was critical to the project.
This had to demonstrate that the components were completely clean AND dry on completion of the cycle and within the required cycle time. With over 20 years' experience with both cleaning and drying technology, Layton completed the project on time and within budget. The system has subsequently demonstrated excellent results and the ensuing improved process times have resulted in a significant cost saving to provide a payback period of less than 12 months.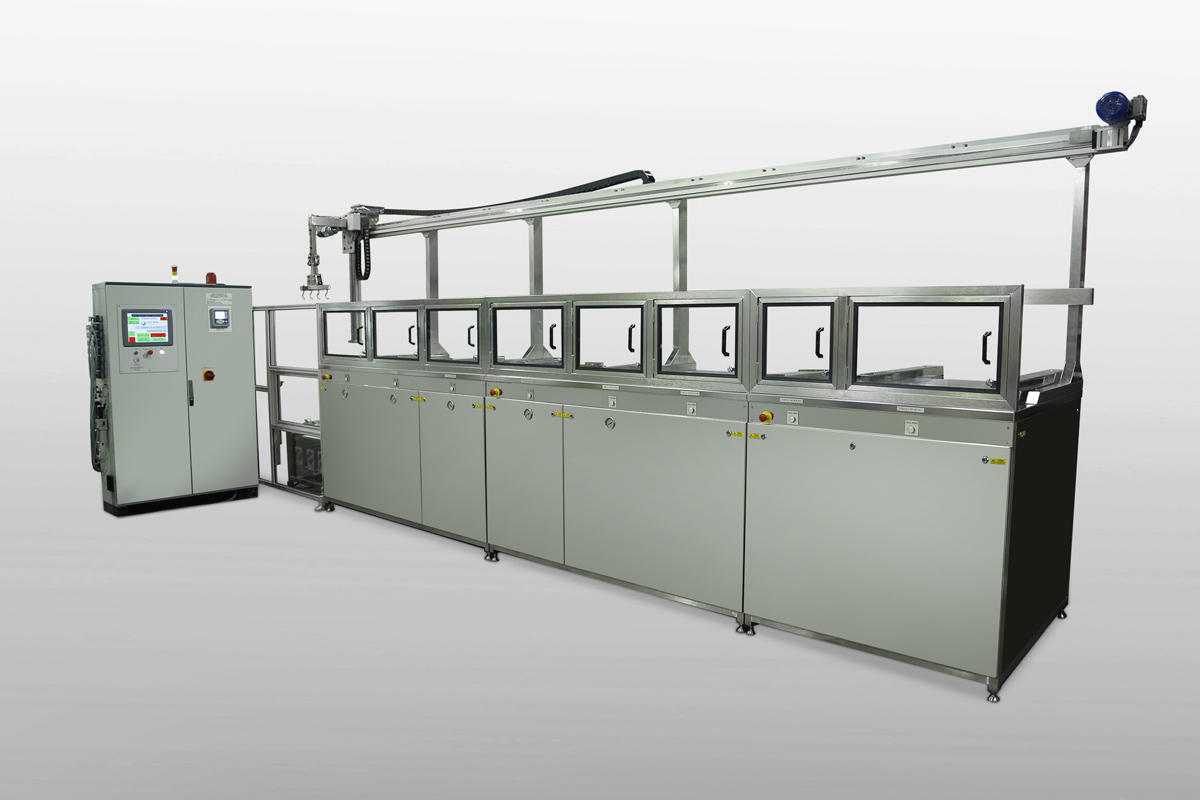 For more information contact Layton Technologies www.laytontechnologies.com +441782370400
marketing@laytontechnologies.com